Online Intermediate Quran Class
4 WEEK PROGRAM
If you're well-versed with fundamentals then we have an intermediate online Quran class that will train you in reading and memorizing Holy Quran with advanced skills and quick word translation techniques.
Level - Intermediate
For those who want to get started with Holy Quran recitation, memorization, and meanings of important verses.
OBJECTIVES
Course Objectives & Outcomes Online Intermediate Quran Class  
Learn the Quran with Tajweed Rules.
Memorization of the whole Quran.
Learn Quran memorization techniques.
Learn Quran recitation methods.
OBJECTIVES
Experienced Online Quran Tutors
If you are looking for dedicated and experienced Quran tutors for an online intermediate Quran class, this is the right place for you. Our tutors help you learn the Quran online. Our qualified teachers will make sure that you have the basic knowledge of the Quran and design the intermediate course accordingly. 
There are many people out there who may not have been able to head to a mosque and learn the holy book due to a tight work schedule. To help such people, we offer online Quran learning classes. 
With Quran University, you can learn the Quran with tajweed in our online intermediate Quran classes. Our tutors possess an active & supportive personality as well as an expert teaching manner. They also provide you with other important knowledge of Islam, like salah lessons, Kalimas, and duas/supplications from the Quran.
OBJECTIVES
Learn Under the Supervision of the Best Quran Teachers
Accredited Teachers
By joining our online intermediate Quran class, you can interact with the elite of accredited Quran tutors. Our tutors will track your assignments, correct your mistakes, & follow up on your daily progress.
An Array of Teachers

 
We offer female tutors for teaching female students and special tutors for teaching children. We offer tutors with different language capabilities to help our students from different parts of the globe.
One-on-One Classes
You can choose our integrated one-on-one online intermediate Quran classes. We give our students individual attention to help them concentrate on reciting the Quran and memorize it within no time.
TESTIMONIALS
What our students say

I have opted for intermediate training as I started reading the Quran when I was young and want to perfect it. Quran University had helped me understand how to read the Quran with actual sense and taught me techniques to memorize everything.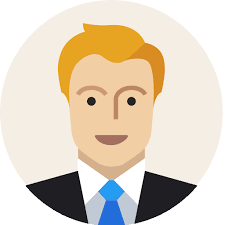 Fazal Khan
Learning Japanese for Business

I never understood the value of reciting the complete Quran until I took training from QuranUniversity. They make you learn every concept and verse in a simplified way and teach you with real-life examples to remember everything with ease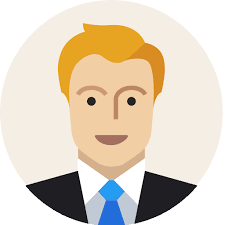 Frequently Asked Questions
1. Can the Quran course for intermediates help me become proficient?
This course can help you prepare for the Master Course which aims at proficiency. If you are already well-versed with the fundamentals of the Quran, our intermediate course will only help you to get better. Our courses have been designed to train you in reading and memorizing the holy Quran.
2. How is the teaching staff of your university perceived as?
Our female staff is dedicated to providing quality Quran teaching with various communication methods for better understanding. You have nothing to worry about when it comes to the tutors' backgrounds. We go through an extensive selection process to ensure authenticity.
3. What makes your platform unique?
We provide online Quran courses for beginners, intermediates, and masters. Our highly qualified tutors from all over the world are dedicated to offering the best to you. Our classes involve innovative techniques which makes e-learning easier.
4. What is the ideal age to start learning the Quran?
Based on our years of experience, we believe that a kid at age 5 must get introduced to the basics of their religion. We accompany every student during the classes to provide support.
For more information, please WhatsApp +92 345 537 8928 (PAK), or contact us. One of our experts will answer all your questions.
Monday – Friday
5:00 AM to 12:00 AM
Saturday & Sunday
6:00 AM to 12:00 AM