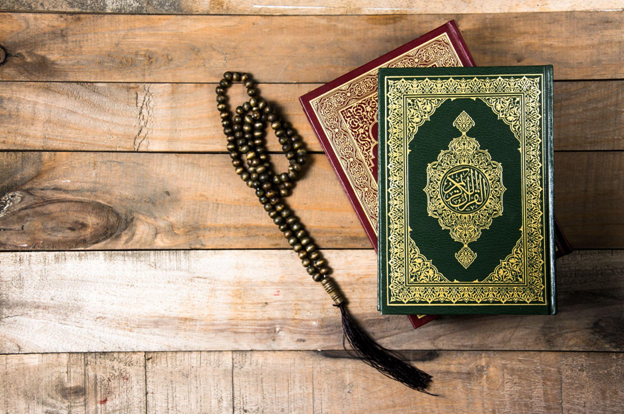 If you are looking to improve your understanding of the Quran, there is no better way than by studying it online. This article talks about some of the top online Quran courses that can help you with your studies and provide a good foundation for learning Arabic.
 
What are the Benefits of Online Quran Courses?
Online Quran courses are available in many languages. They can be a great way to stay in touch with your studies and learn something new from an expert teacher from home every day. Online courses offer flexibility and convenience, so you don't have to worry about whether or not you have time for a specific class at the mosque. You can work on your lessons throughout the day, any time of day that works for you! There are many benefits that come from online Quran courses. Without the need to commute and spend a lot of money, or even leave your home, you can log on to any computer and begin learning all about the Quran. This also makes it easier for students who live in remote areas to learn about their religion. They can learn about Islam from the comfort of their own homes and at their own pace.

Online Quran Classes for Adults
If you are looking for an online Quran class for adults, there are a few excellent options out there. One of the most reputable Quranic education sites out there is www.quranuniversity.co , which offers several online Quran courses for children. Adults can also find helpful classes from this website. You may have been taught Quran from a Muslim perspective or you may have been interested in learning more about Islam but are not comfortable with traditional religious settings. You might be looking for an online way to learn Quran without the hassle of finding a mentor.
Online Quran Classes for Ladies
A number of online Quran classes are offered to ladies who want to improve their reading skills. The online courses are broken down into a variety of levels and topics so that even beginners can start on the right foot. There is also an opportunity for persons with little knowledge about Islam to learn more from these classes. For instance, there is an advanced course for those who have completed part of the primary Quran course. In the Quran, God commanded that we pray five times each day. This is not an easy task to accomplish as it is a spiritual practice that only those who try hard can complete. It's been a long time since the Prophet Muhammad died, and there are many women who might need help with their Quranic education.
Quranic Memorization With Online Lessons
There are many online courses available to teach students about the Quran. These lessons can be memorized easily and efficiently. The best part is that you have a choice of learning from different teachers who offer different styles of teaching, so you can decide which teacher would be best for your needs. The best way to learn the Quran is through memorization. However, many people don't have the time or energy to memorize the Quran. If that's you, then these online courses are perfect for you. The courses are designed to provide an in-depth breakdown of each verse and teaching methods that will help you remember the Quran easily and make it your own.
How to have a Quran class online
Many people have been looking for a way to improve their knowledge of the Qur'an. This can often be challenging for those who live in rural areas, as well as people who can't make it to a mosque on a regular basis. There are many online courses that teach the Quran in both Arabic and English, which allows students to learn without being physically there.